Becoming a Member...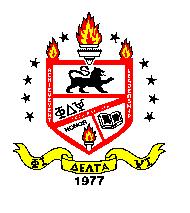 "What we put into the lives of others,
comes back into our own"

Since 1977, Phi Delta Psi has suceeded in growing to a number of chapters and thousands of members. This is just in Michigan but our time for expansion has arrived...

By the end of this decade Phi Delta Psi Fraternity,Inc. will be one of the leading fraternities on many major college campuses as well as many historically black colleges and universities.

Phi Delta Psi has an above average graduation rate. Over 82% of our members have graduated into their professional fields.
As of this point in time Phi Delta Psi's main goals are to:
Consider the goals and ideas of members as continually applicable to the campus, social and personal life.
Promote superior scholarship as basic and intellectual achievement.
Interact with other fraternities, sororities organizations and the university administration the concern for, and maintenance of, high social and moral standards.
To direct members toward a consciousness of their life long responsibility of serving others.
To enhance our members' ability to take a leadership position in society.
Phi Delta Psi does not endorse "hazing".

Starting A Chapter...
Starting a chapter as everyone well knows is a difficult endeavor. But it does not have to be, through our structured "Chapter Development" program we will demonstrate to potential members the most precise and appropriate method of starting a dominate chapter on their college campus. Chapter development takes dedication and a undying Devotion. We welcome anyone to partake in our "Chapter Development" program as long as they can "Take a risk that not many men can even face" and that is to be "DIFFERENT FROM THE REST".
If you are interested in membership or would like to start a chapter at your school please mail us or simply e-mail us at phideltapsi@hotmail.com

Phi Delta Psi Fraternity Incorporated
National Advisory Council
P.O. Box 19963
Kalamazoo, MI 49019